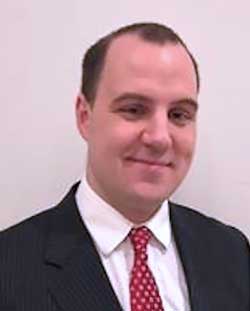 SOLOMON L. FRAZIER
FCAS, FSA, MAAA
---
Present Position

Senior Consulting Actuary
Responsibilities

Provides property and casualty, accident and health, and life insurance actuarial and technical services. Conducts actuarial analyses for state insurance departments (risk-focused actuarial examinations, rate filing analyses, and captive and risk retention group application reviews); and conducts feasibility, reserve, and funding analyses for insurance entities and self-insured groups. Responsibilities include reconciling, auditing, and analyzing loss and loss adjustment expense data; testing reserve factors; conducting research; evaluating reinsurance coverages and risk transfer; developing spreadsheets; performing actuarial calculations, and determining reserve and funding levels; and preparing actuarial exhibits, workpapers, reports, and opinions.




Mr. Frazier is an opining actuary for numerous property and casualty insurers, including captive insurance companies and risk retention groups (RRGs).
Experience

Began working for Taylor-Walker as an Actuarial Analyst in January 2010. Mr. Frazier prepares actuarial analyses during feasibility, reserve, and funding studies for numerous companies and self-insured groups; and consults with captive and RRG management firms.




Mr. Frazier also provides actuarial services on NAIC risk-focused property and casualty, life, accident and health financial actuarial examinations.
Professional Activities

FCAS

Fellow, Casualty Actuarial Society - 2018

FSA

Fellow, Society of Actuaries - 2015

MAAA

Member, American Academy of Actuaries - 2011

SLAC

Salt Lake Actuarial Club

AAA

Member, Workers Compensation Committee
Education

BS, University of Utah, Mathematics/Statistics - 2009
Presentations

August 2019:

Vermont Captive Insurance Association Annual Conference, Vermont – Participated on a panel discussing captive return-on-investment, focusing on loss projections.

May 2018:

Western Region Captive Insurance Conference, Missouri - Participated on a panel discussing "Actuarial Modeling".

Oct 2017:

Presented "Loss Triangle and Annual Reporting Review" for captive service providers.