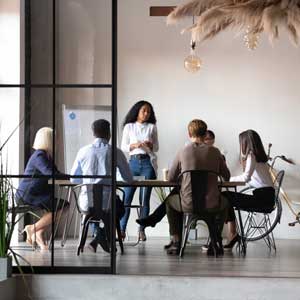 About Taylor-Walker Consulting
---
Taylor-Walker Consulting, LLC has been in business since the mid 1980's.
First known as Walker & Associates and founded by Merle LaMar Walker II, ASA, MAAA, our firm concentrated primarily on regulatory services to state insurance departments. For several years we also employed financial and market conduct examiners. During this time we gained valuable experience and expertise pertaining to the regulation of insurance companies, as well as developing excellent rapport with state insurance department regulators.
In 1993 the firm was purchased by Mr. R. Glenn Taylor, ACAS, MAAA, one of our partners, and the name was changed to Taylor-Walker & Associates, Inc. At that time Taylor-Walker became an actuarial-only firm. Our actuaries continued supporting states in performing the actuarial portion of examinations as well as other regulatory services.
During the early 1990's under Mr. Taylor's leadership, we became knowledgeable in other areas, especially in providing services to the captive insurance industry. Working both with the captive companies themselves, and state captive insurance personnel, we became one of the first actuarial firms to assist in the formation and regulation of captive insurance companies.
We continued to grow, and after 23 years under Mr. Taylor, he sold the business to Mr. Scott Garduno, FSA, MAAA, an actuary with the firm since 2006, and transitioned into retirement. All Taylor-Walker & Associates employees (and many original Walker & Associates employees) continue to work for Taylor-Walker Consulting, LLC. Over the years additional qualified personnel have joined our firm.
We are committed to clients' needs, whether it be regulatory, captive, self -funded or insurance companies.