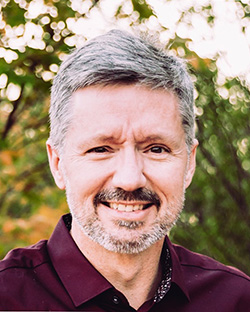 MICHAEL W. STARKE
FCAS, MAAA
---
Present Position

Senior Property and Casualty Consulting Actuary
Responsibilities

Provides property and casualty actuarial and technical services. Conducts actuarial analyses for state insurance departments (rate filing reviews, riskfocused actuarial examinations, and captive and risk retention group application reviews); and conducts feasibility, reserve, and funding analyses for insurance entities and self-insured groups. Responsibilities include reconciling, auditing, and analyzing loss and loss adjustment expense data; evaluating reinsurance coverages and risk transfer; developing spreadsheets; performing actuarial calculations, and determining reserve and funding levels; preparing actuarial exhibits, workpapers, reports, and opinions; and providing peer review.
Experience

Began working for Taylor-Walker as a Senior Property and Casualty Consulting Actuary in April 2022. For the preceding five months, Mr. Starke reviewed residential property insurance rate filings as a subcontractor to Taylor-Walker.

Since 2020, Mr. Starke has been a consultant with Starke Actuarial Solutions. Prior to providing consulting services, Mr. Starke worked as a Manager for PricewaterhouseCoopers LLP for 17 years; as an Assistant Actuary and Product Manager with Farmers Insurance Group for four years; and as a Senior Actuarial Analyst, Actuarial Analyst, and Actuarial Assistant with Zurich US / Zurich Commercial / Maryland Insurance Group.

Throughout his career, Mr. Starke has provided property and casualty actuarial and consulting services to a wide variety of clients, ranging from corporations with retained self-insurance exposures to traditional insurers, captive insurance companies, and risk retention groups. He has worked extensively with U.S. companies, including those with non-U.S. parents; and captive insurance companies based primarily in Bermuda, Vermont, and Arizona.

Mr. Starke has performed hundreds of reserve and rate reviews and studies. He not only determined the reasonableness of liability estimates, but identified risks and potential unrecognized loss exposures. Some of his specific work engagements included the following:

Performed reserve reviews for five years to a rideshare start-up. Assisted the Company in adapting to significant growth to over $3.5 billion in reserves.
Provided reserving advice for five years to a California workers compensation carrier start-up. His reviews supported Statements of Actuarial Opinion.
Provided reserve reviews for over 15 years supporting two large (over $1 billion each) personal and commercial lines insurance carriers and a reinsurance company's book of non-traditional reinsurance contracts.
Provided reserving advice for over 15 years in support of the Statement of Actuarial Opinion for an insurer with a focus on automobile extended warranties. His work also included a separate Vermont domiciled captive insurance carrier.
Provided reserve reviews supporting Statements of Actuarial Opinion for over 15 years to a large ($1.9 billion) personal lines insurance carrier.
Performed annual audit reserve reviews for numerous corporate entities including restaurant chains and retailers, private and state universities, hospitals and healthcare organizations, and other large self-insured entities. The reviews included workers compensation, general liability, professional liability, and auto liability exposures.
Assisted two large health service organizations with countrywide operations by performing quarterly reserve reviews to support financial statement reporting. The reviews included the workers compensation, and the professional and general liability insurance lines.
Performed reserve reviews involving application of International Financial Reporting Standards for a large global corporation in the private security sector with significant workers compensation and liability exposures.
Performed annual workers compensation reserve reviews for the retained exposures of a large (over $6 billion) state governmental entity.
Performed financial due diligence on a regional nonstandard auto insurer with a particular focus on identifying risks and potential unrecognized loss exposures.
Professional Activities

FCAS

Fellow, Casualty Actuarial Society - 2003

MAAA

Member, American Academy of Actuaries - 2011

CAS

Member, Professionalism Education Committee
Education

BS, University of Wyoming, Finance and Actuarial Science - 1993