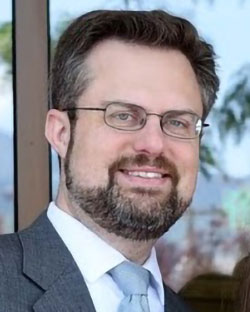 BRENT M. SALLAY
FCAS, MAAA
---
Present Position

Senior Property and Casualty Consulting Actuary
Responsibilities

Provides a variety of reserving and funding actuarial services to industry and regulatory clients. Consults in all property and casualty areas. Supervises and conducts risk-focused actuarial examinations and rate filing reviews. Analyzes loss and loss adjustment expense data; evaluates reinsurance contracts, coverages, and risk transfer; determines gross and net loss and LAE reserves; evaluates funding levels and rate adequacy; prepares and evaluates feasibility studies; reviews captive and risk retention group applications and actuarial opinions; and prepares actuarial exhibits, workpapers, reports, and opinions. Also supervises and mentors actuarial students.

Mr. Sallay is the appointed/opining actuary for numerous property and casualty insurers, including captive insurance companies and risk retention groups.
Experience

Began working for Taylor-Walker as an Actuarial Analyst in December 2002. Mr. Sallay supervises and conducts quarterly and year-end reserve analyses, and as-needed funding analyses for numerous companies and self-insured groups; and consults with several captive and risk retention group management firms.

Mr. Sallay also supervises and conducts NAIC risk-focused actuarial examinations, rate filing evaluations, captive and risk retention group application reviews for state insurance regulators.
Professional Activities

FCAS

Fellow, Casualty Actuarial Society - 2007

MAAA

Member, American Academy of Actuaries - 2006

SLAC

Salt Lake Actuarial Club

CAS

2018 Casualty Actuarial Society Volunteer Honor Roll
Education

BA, University of Utah, Mathematics/Statistics - 2002